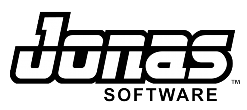 Jonas Software ("Jonas") has announced the acquisition of Ez-Runner Systems Ltd.
Joining the Jonas family will bolster our efforts to provide flexible management solutions for our current and new customers. With Jonas's resources and experience in operating in the same verticals around the world, we will be able to expand into new markets, cultivate cutting-edge solutions, accomplish our current goals and reach new heights.
About Jonas Software
Jonas Software operates over 75 independently managed software brands around the world, providing them with the strategic guidance and financial security required to be leaders in their respective markets. From its roots formed in the construction and club management markets, Jonas Software's reach has grown extensively within the fitness, membership, hospitality and industrial verticals. Today, Jonas Software is proud to supply industry leading enterprise management software and related services to more than 70,000 customers in 20 vertical markets.